Automatic downloads keep policy and client details in sync with carriers
Carrier downloads allow agents to be trusted partners for their clients by ensuring agencies always have the latest policyholder data.
Increase profitability by eliminating hours of manual data entry
Optimize staff efficiencies with download rules
Build better relationships by having access to current information from the carrier even before the client receives it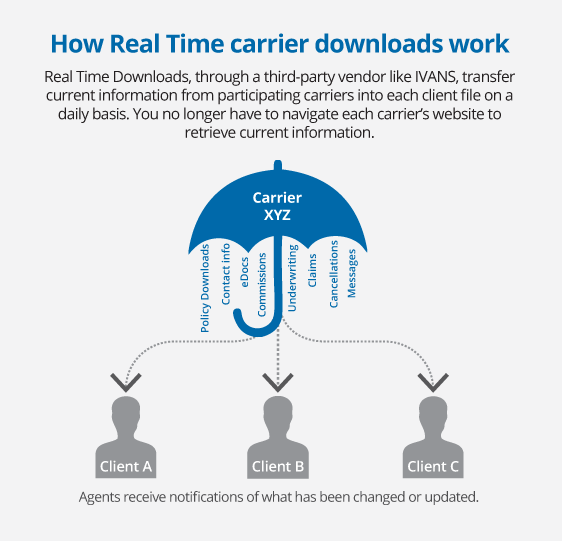 Our staff is able to service our customers faster and more accurately. Carrier downloads are crucial to efficient management of your agency.
Key Advantages of HawkSoft's Carrier Downloads
Increase profitability
Get measurable cost savings by reducing staff time spent on:
Changes to renewal rates
Billing and payment notices
Quotes
Loss Run reports
eDocs and Messages from ACORD standard downloads
Commission statements
Optimize staff efficiencies
Download Rules is a feature in HawkSoft that lets agents choose if they want carrier downloads to automatically update policies. Most other systems force a policy update. Some agents prefer to review the policy changes before updating.
Download Compare is a feature in HawkSoft that highlights policy changes. This makes it easy to review two policies side-by-side and instantly see the changes.
Become trusted advisors
Downloads arm agents with the latest policy data. Agents can become trusted partners for their clients.
Call clients the minute you see a policy change and before clients get their changes in the mail
Get accurate progress updates on claims
HawkSoft downloads with over 475 carriers
Automatically download policy information across a wide-range of personal and commercial lines. HawkSoft works with IVANS, TEAM-UP, and other third-party vendors to ensure data transfer is secure and accurate. Eliminate cumbersome navigation on each carrier's website to identify policy changes.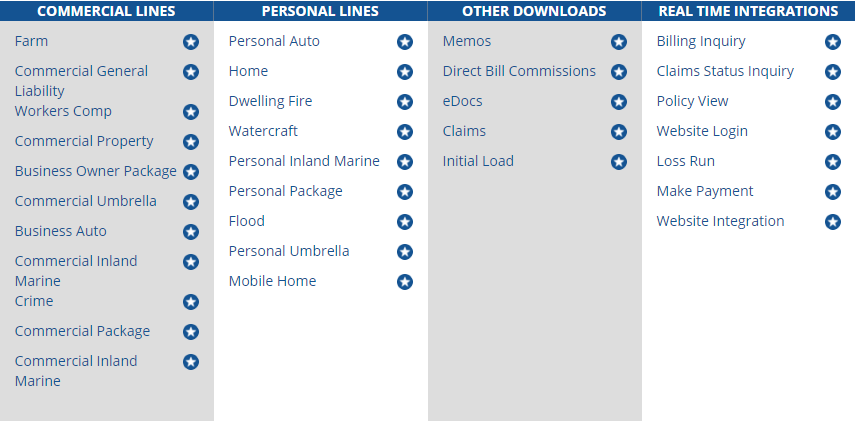 Lines of Business available for download will vary by carrier.
Retrievable data from carriers
Real time downloads import the following types of data into HawkSoft's management system with the click of a button.
Policy Downloads
Status changes (cancellations, reinstatements, etc.)
Policy changes (endorsements)
Renewal information
Contact info (phone, email)
Policy data (coverages, underwriting, vehicles, drivers, additional interests, etc.)
Premium information (rate change percentage, uprate alerts)
Commission statements
Claims
Claim status (open, closed, subrogation, litigation, etc.)
Claimant information
Accident descriptions
Adjuster contact info
Payment/reserve info
eDocs & Messages
Underwriting requests
Underwriting memos
Actual policy documents (identical to what the insured receives)
Cancellation notices
Claims information
Do your carriers send Downloads?
Check if your preferred carriers send Downloads here on our website. If a carrier is not there, we encourage agencies to contact their carrier reps to let them know how much more effective the agency can operate with automation and integrated downloads.