View client data from the web on any mobile device
HawkSoft Agent Portal gives your agency freedom to view client data from a web browser on any mobile device—smartphone, tablet, or laptop—all included in your HawkSoft subscription at no additional cost. Whether you're at lunch with a prospect or on the road headed to an insured's home or place of business, Agent Portal brings details like contact information, policy data, and coverages to your fingertips.

Access Anywhere
---
Log into Agent Portal through a web browser on any device using your HawkSoft login.
Easy Client Lookup
---
Search a name, business, address, phone number, or email anywhere on the client file.
Control Access
---
Control which employees have access to Agent Portal with user permissions.
View Policy Data
---
See General Policy Information at a glance or drill deep into coverages, vehicles, hazards, and more.
One-touch Contact
---
Place a call or send email to a client with a single tap from their contact info.
Launch Maps
---
Tap an address to launch it in your device's map application.
See Agent Portal in Action
Agent Portal is a great tool when I'm on the road. Whether I need to find a phone number, check a deductible amount, or verify coverage, I can easily find the information I need from my phone.
Client and policy info at a glance
View client contact info at a glance and launch a call, email, or address with one tap.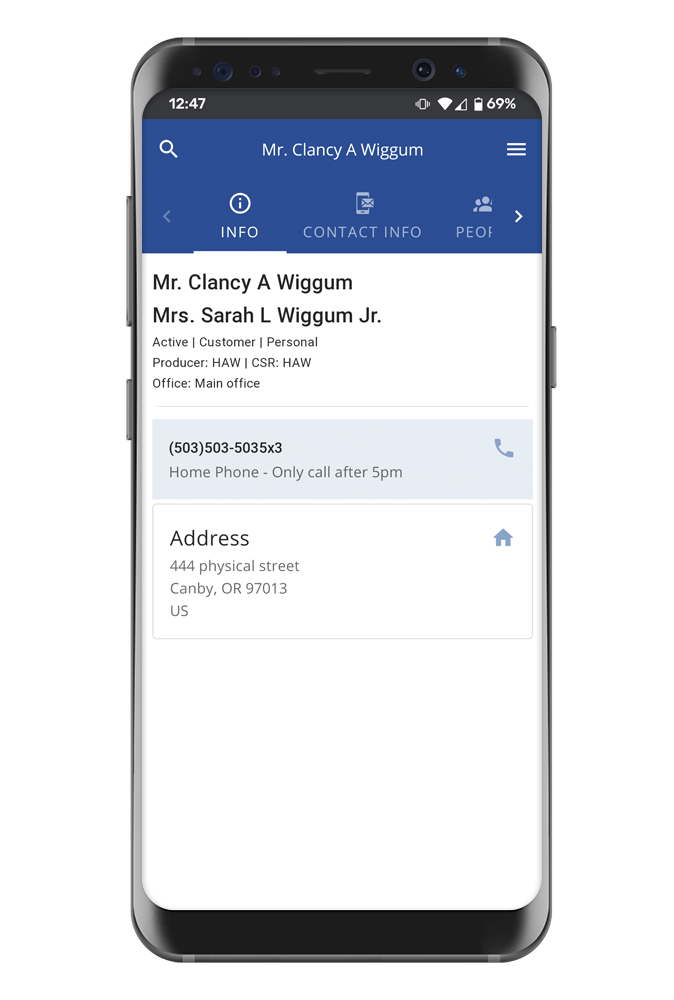 View all policies on the client file, grouped by active and inactive. Select a policy to see details like policy number, carrier, premium, and effective/expiration dates.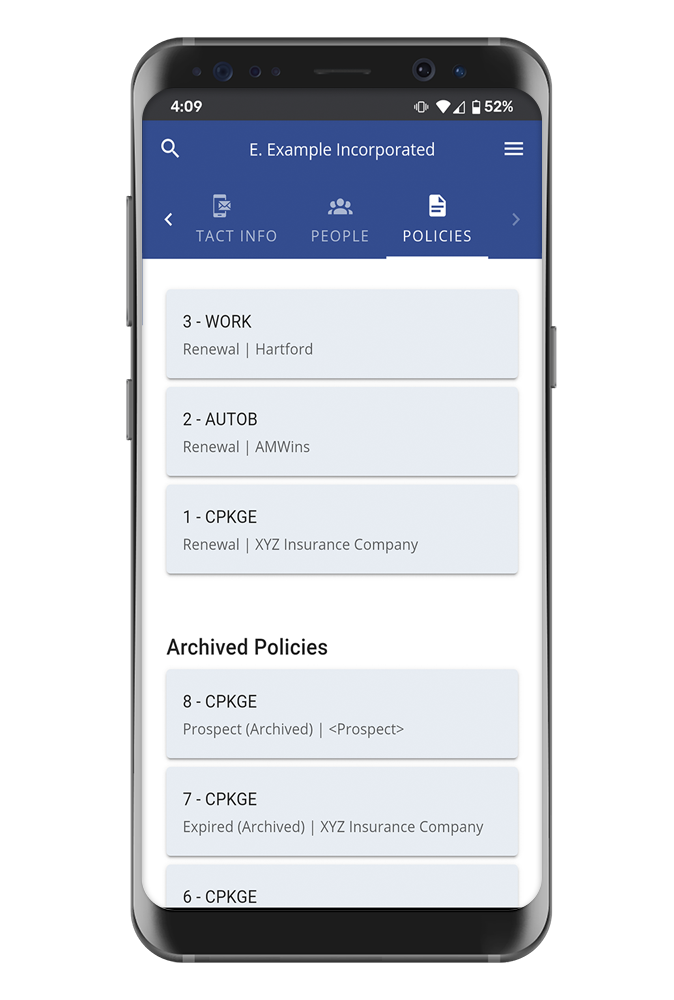 Drill deep into Auto, Boat, and Home policies for detailed coverage information.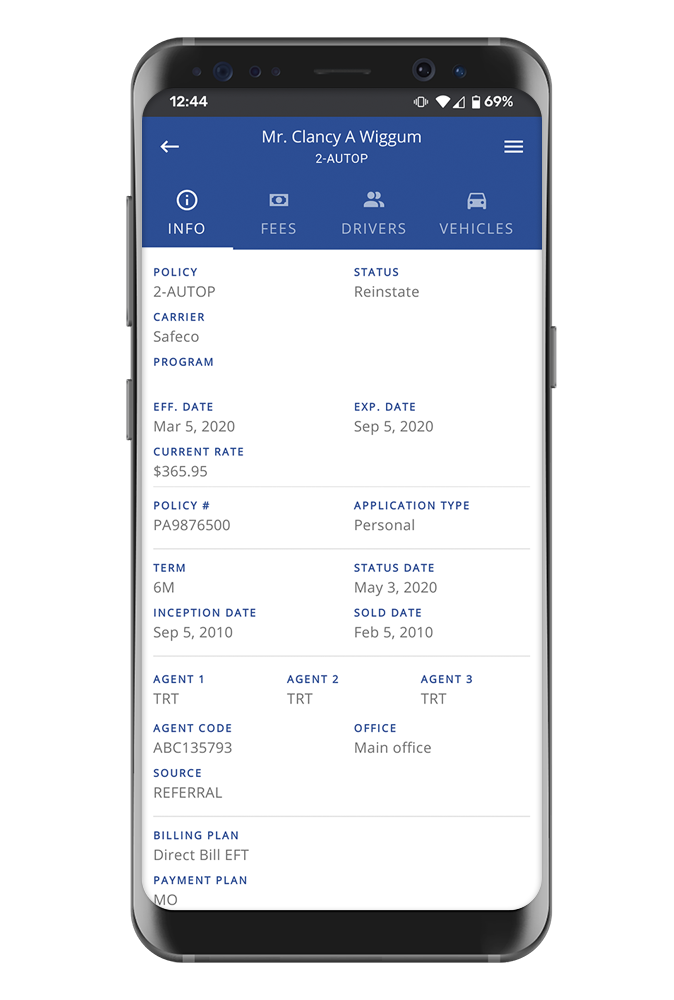 See important details for Commercial policies, like Hazards and Scheduled/Unscheduled items.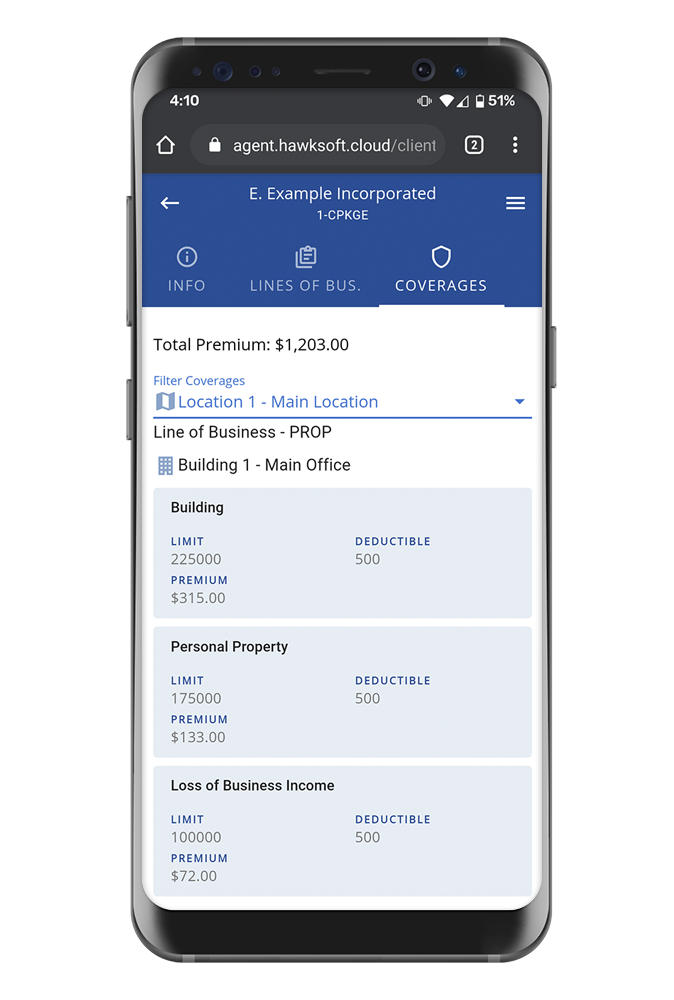 See the list of personal profiles for the client, and select one to view details like date of birth.