HawkLink® for Google Chrome
Go beyond a rater. Get accurate, bindable quotes direct from carrier websites.
The HawkLink extension for Google Chrome provides a powerful data mapping and form-filling tool for carrier and insurance websites. Agents can process their day-to-day transactions with speed, accuracy, and efficiency through direct integration with virtually any website that is available in Chrome. Get accurate, bindable quotes instead of ballpark estimates — not to mention keystroke-free policy servicing — with less hassle, in less time. Why pay for a rater when you can use HawkLink for Google Chrome at no additional cost?
HawkLink uses crowd-sourced mappings to automatically flood data stored in the HawkSoft system to the correct fields on a website, drastically reducing manual data entry.
One tool for all carrier and policy servicing needs. No additional cost.
Take client quoting and data connectivity to new heights. HawkLink can be used for almost any quoting or policy servicing need, flooding client and policy data to websites for:
Bindable quotes
Billing and payment inquiries
Policy changes/endorsements
Payment processing
Premium finance
E&S markets
City, county, and state assessments
App markets
Comparative raters and more
How HawkLink Works
Auto-fill agency, client, and policy data into carrier websites. Search data, create quotes, retrieve county records, or send payment with ease.
---
HawkLink for Google Chrome is an extension for the Google Chrome browser. It connects to your HawkSoft database, allowing you to auto-fill agency, client, and policy data into the forms and fields on a website.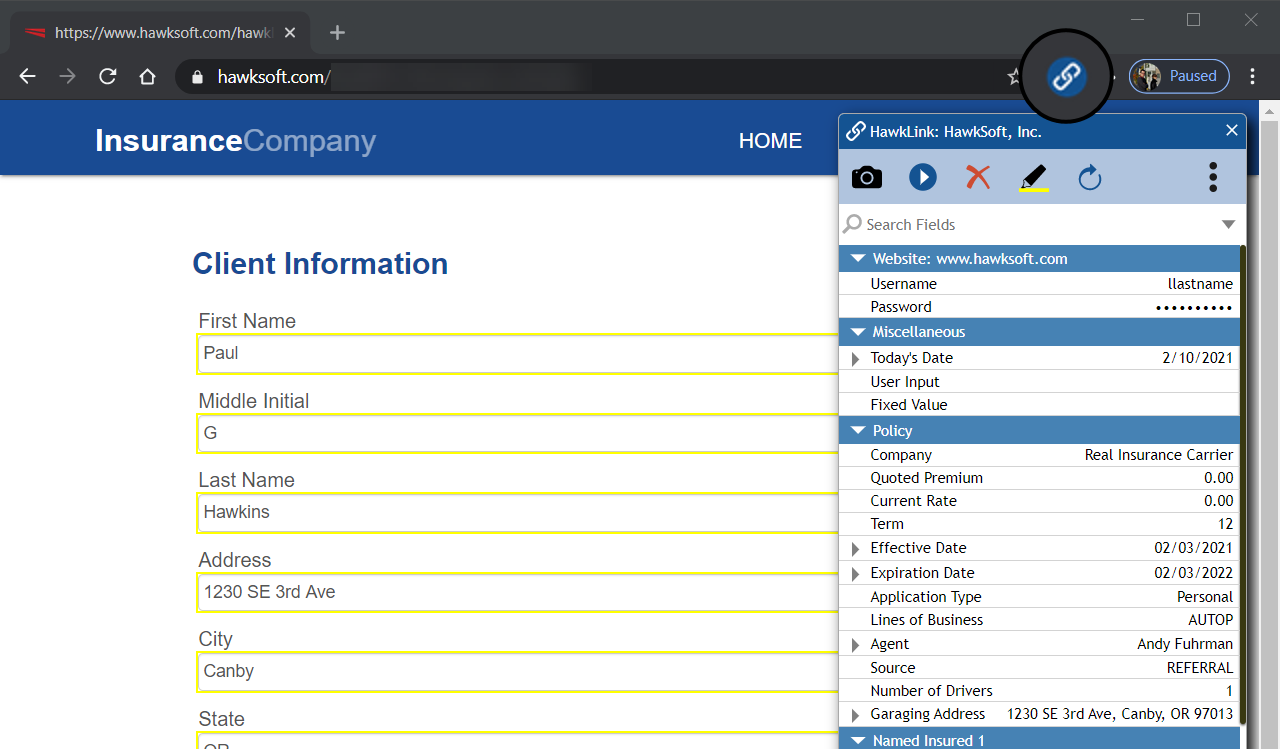 If a website is not already mapped, an agent can easily do so by selecting a field on the website and double-clicking the desired data point in HawkLink.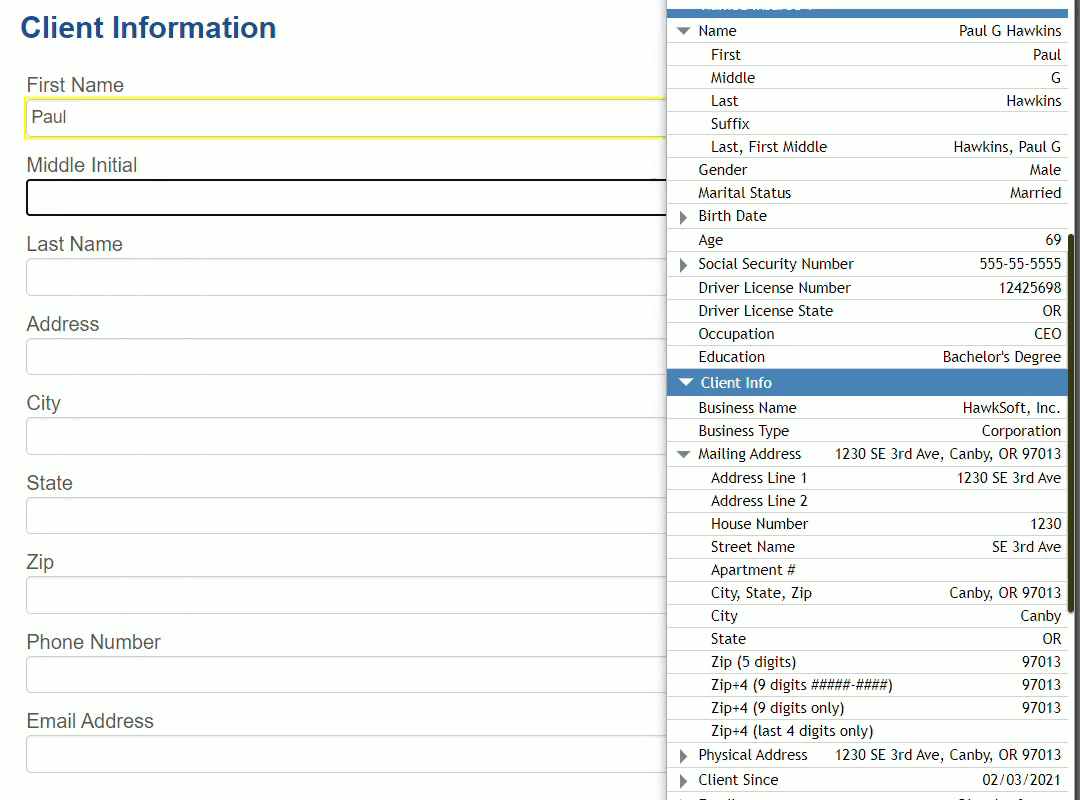 HawkLink will remember this mapping automatically and on each future visit it will know to place data in the same spot.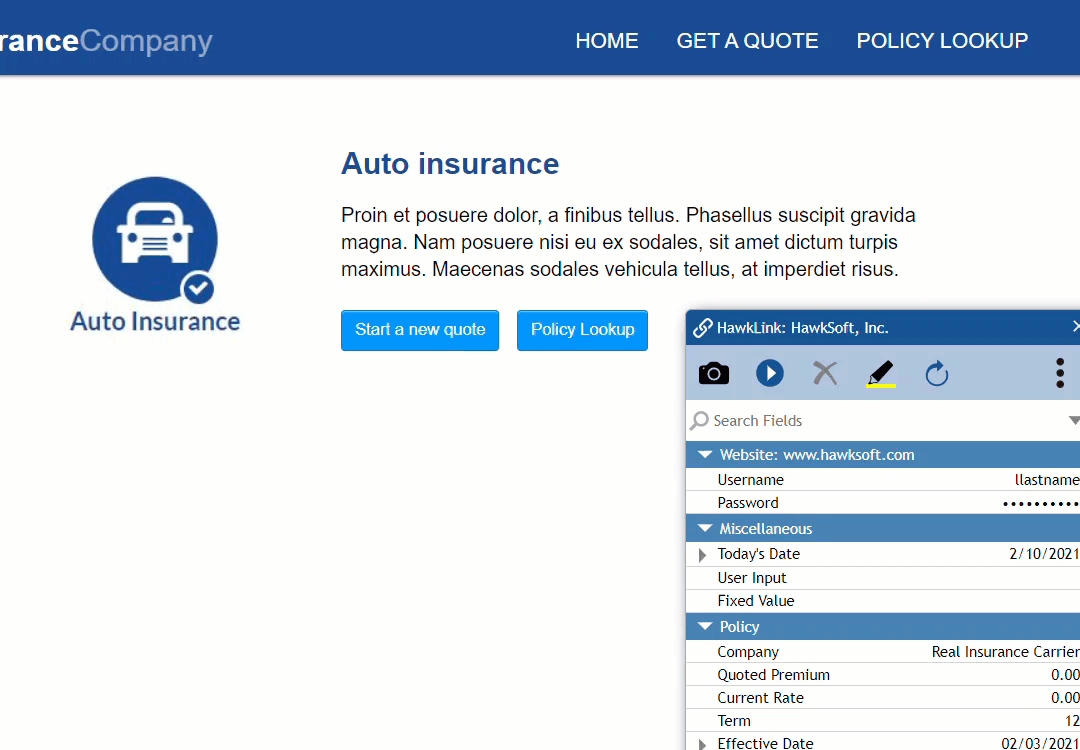 Mappings can be shared within an organization – a site only needs to be mapped once for an entire agency to benefit.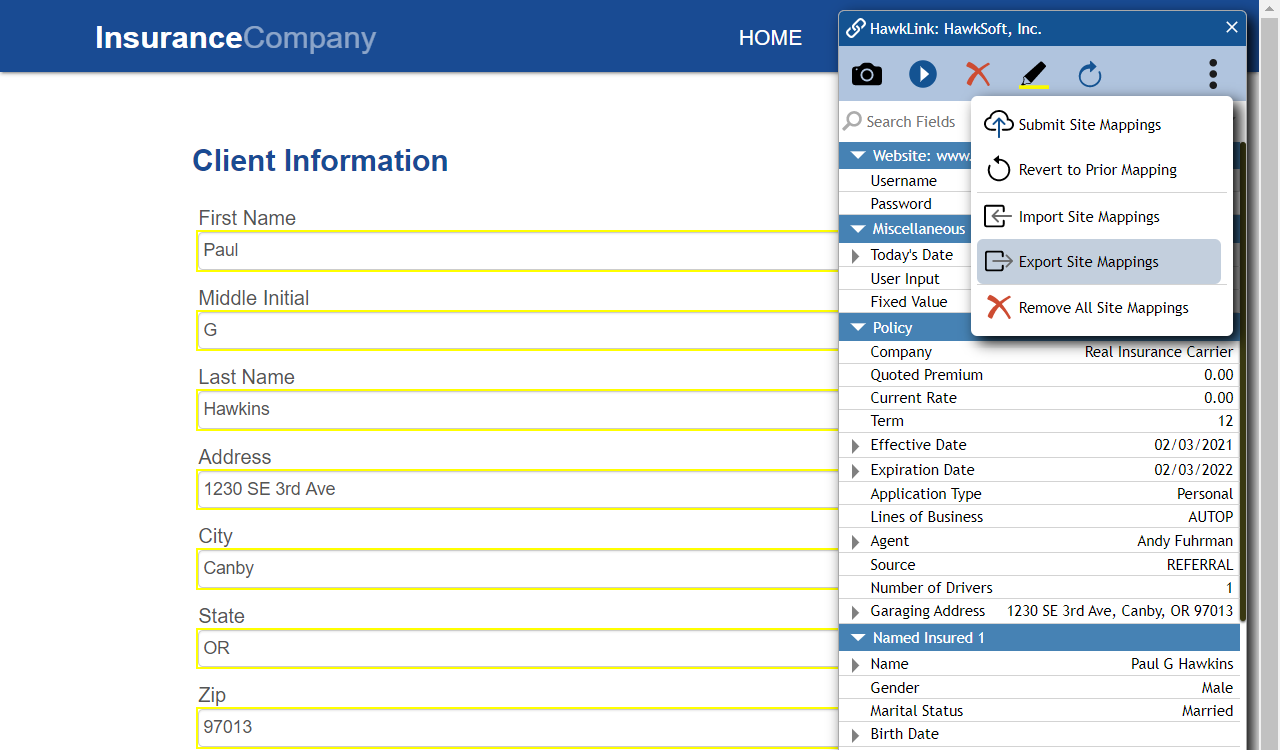 Mapping data can also be shared back to HawkSoft. We vet them and, if approved, will add them into the repository of crowd-sourced mappings so all HawkSoft partner agencies benefit.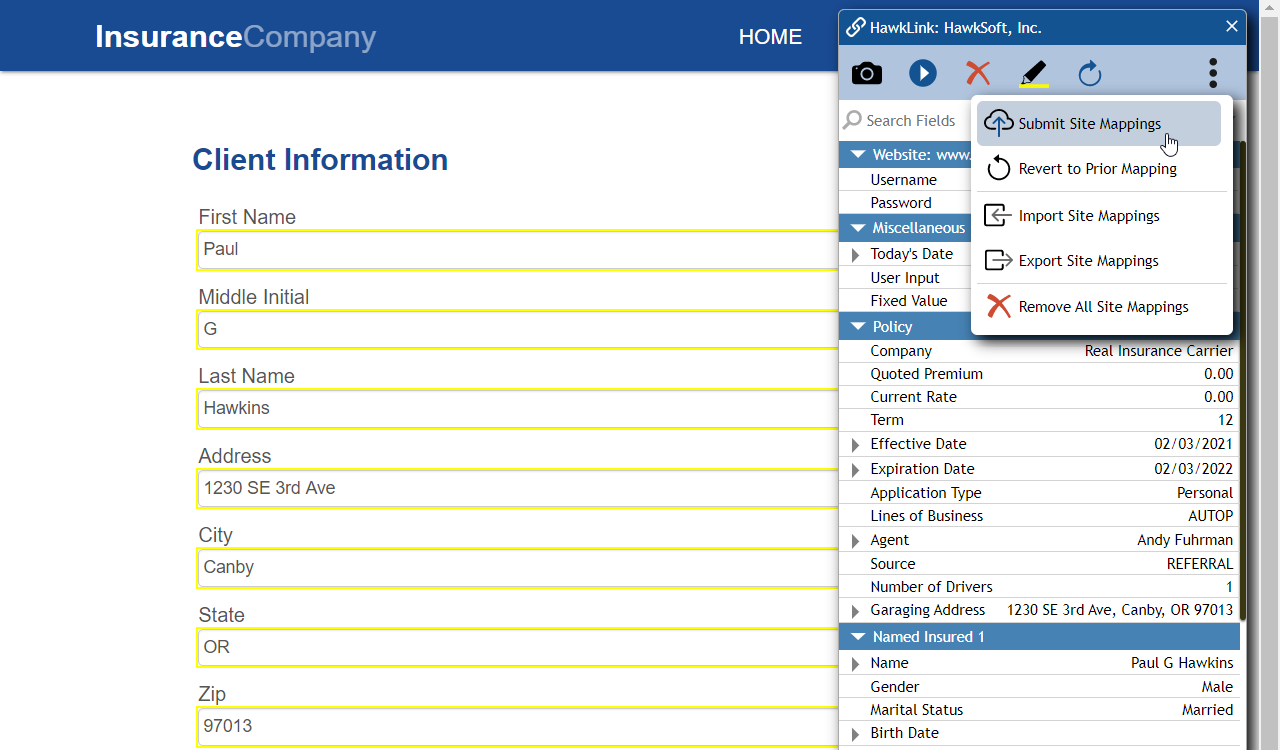 Use crowd-sourced mappings or create your own
HawkLink for Google Chrome can automatically flood data onto 0 websites and counting.
HawkLink's website mappings remember which HawkSoft data belongs in each field on a website, so data is automatically flooded each time you visit the site. Use crowd-sourced website mappings, which are submitted every day by HawkSoft agents, carriers, and vendors for hundreds of common carrier and insurance websites, or create your own mapping for any website that's available in Chrome!