HawkLink® for Google Chrome
The Fastest Way to Get the Most Accurate, Bindable Quotes
The HawkLink extension for Google Chrome brings powerful data mapping and a form-filling tool to carrier and insurance websites. Your agency management system is so much more than a digital filing cabinet for client and policy records. Agency data should be free to travel outside the system and power efficiencies in agency workflows. Direct integrations allow for traveling on defined routes, but true freedom requires untethered flight.
Universal
Over half of all web browsing in the United States is done using Google Chrome. HawkLink for Google Chrome allows HawkSoft agencies to leverage their data on any website accessible in the Chrome browser.
Intelligent
HawkLink uses crowd-sourced mappings to flood HawkSoft data to the correct fields on a website automatically. HawkLink learns and grows with use. If there's not a default mapping, you can create your own mapping for HawkLink to use every time you return to the site.
Easy
HawkLink's purpose is to eliminate double entry for data already stored in HawkSoft. HawkLink reduces the time it can take to go through a website from minutes to mere seconds, as well as potential E&O risk from mistyping data.
How HawkLink Works
Auto-fill agency, client, and policy data into carrier websites. Search data, create quotes, retrieve county records, or send payment with ease.
---
HawkLink for Google Chrome is an extension for the Google Chrome browser. It connects to your HawkSoft database, allowing you to auto-fill agency, client, and policy data into the forms and fields on a website.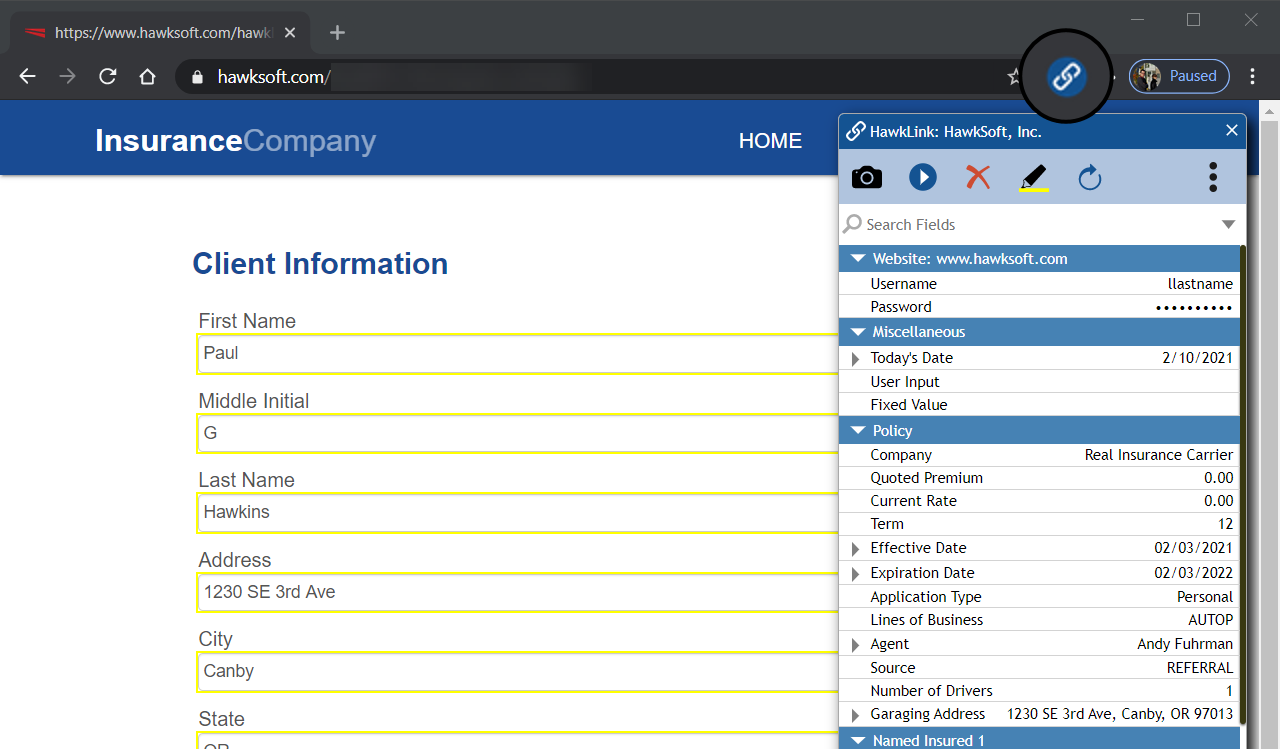 If a website is not already mapped, an agent can easily do so by selecting a field on the website and double-clicking the desired data point in HawkLink.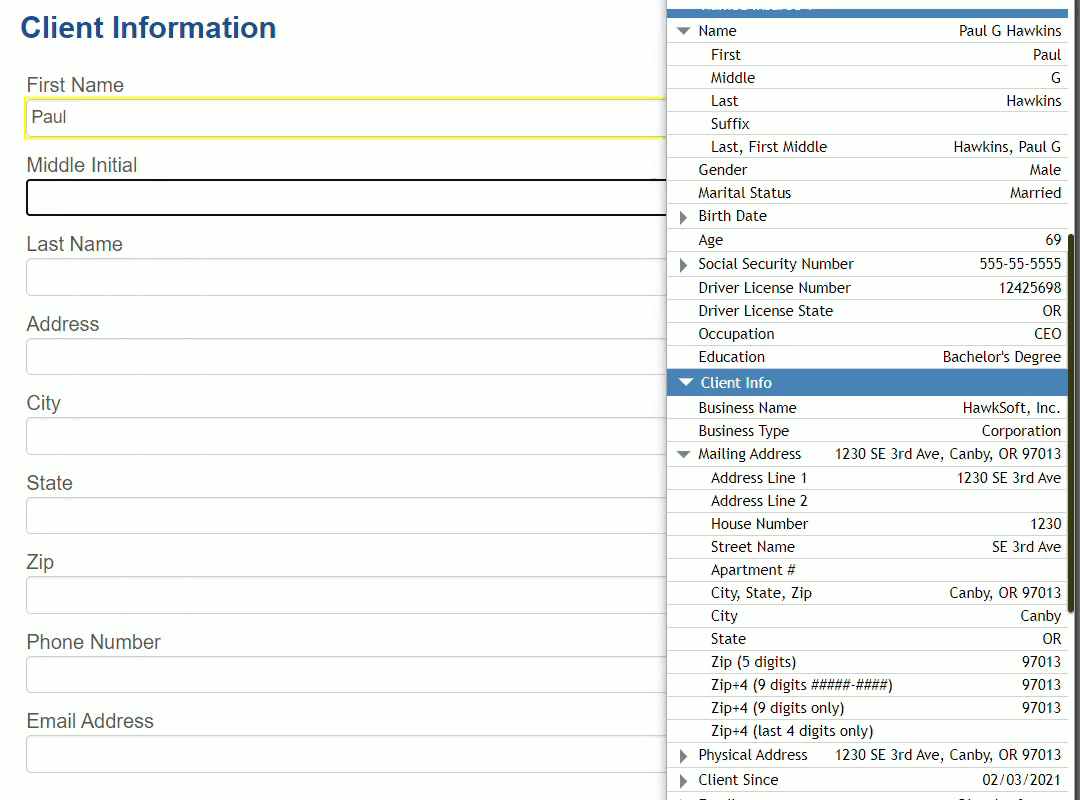 HawkLink will remember this mapping automatically and on each future visit it will know to place data in the same spot.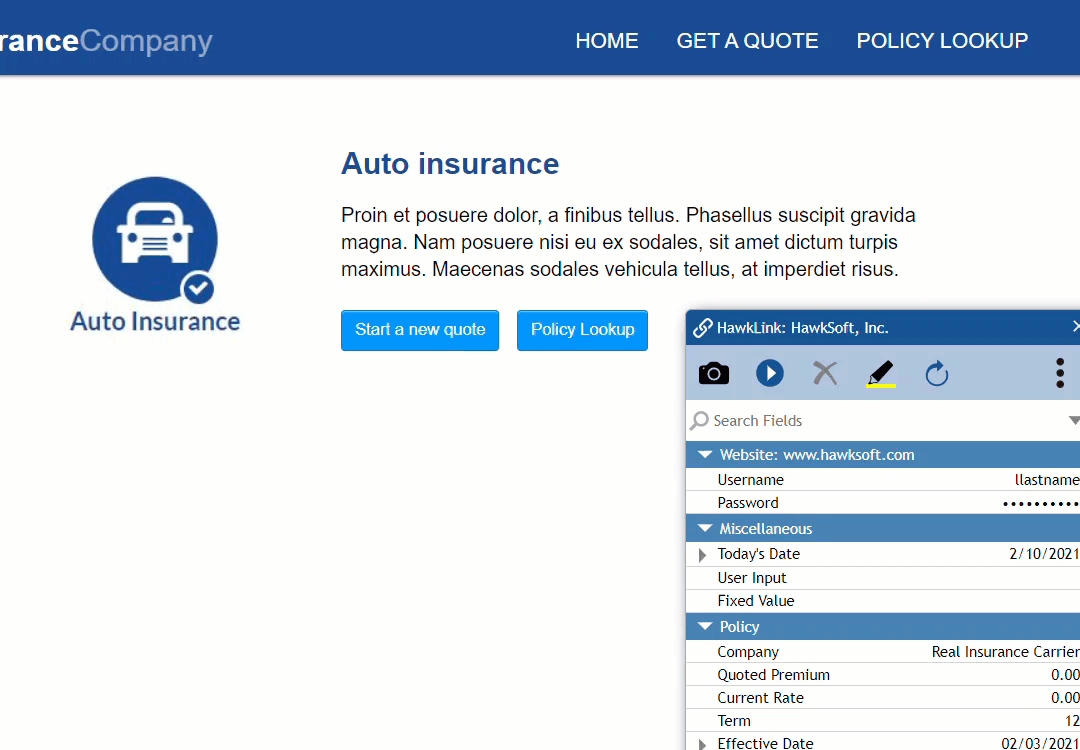 Mappings can be shared within an organization – a site only needs to be mapped once for an entire agency to benefit.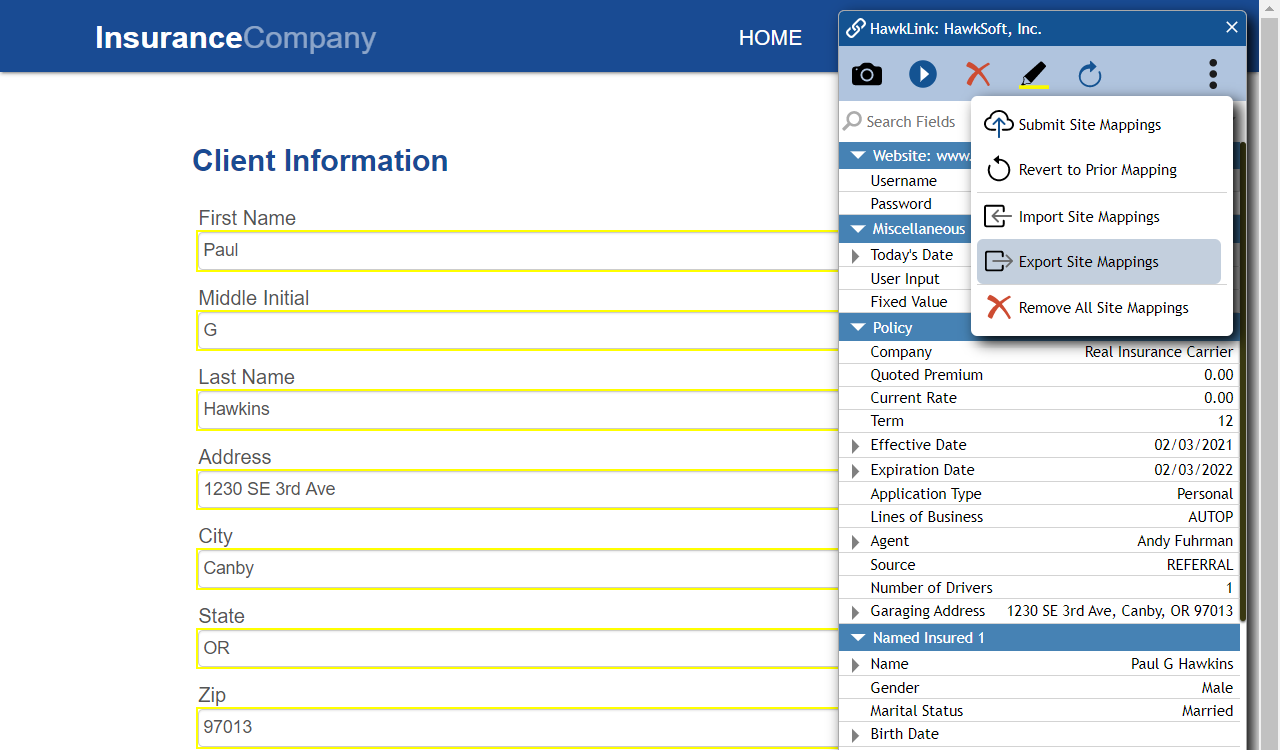 Mapping data can also be shared back to HawkSoft. We vet them and, if approved, will add them into the repository of crowd-sourced mappings so all HawkSoft partner agencies benefit.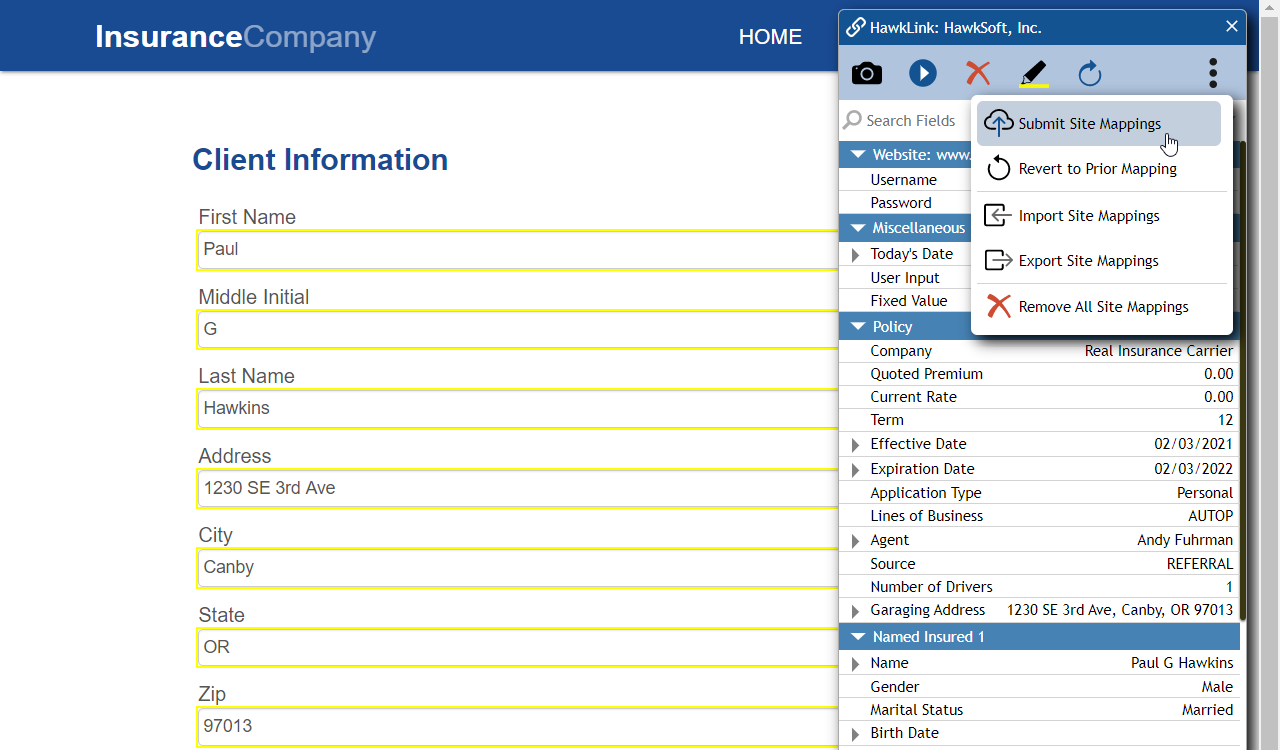 Crowd-sourced Mappings
HawkLink for Google Chrome can automatically flood data onto 0 websites.
Thanks to mappings submitted by insurance carriers, financial services vendors, and trusted HawkSoft agents, HawkLink knows how to map data to a growing list of commonly used insurance-related websites.