Gift your clients 24/7 access to policies, coverages, and ID cards
Your clients expect instant access to their policies, coverages, ID cards, and payment options on every device they use. HawkSoft partners and integrates with Insurance Agent mobile app to turn your agency into a 24/7 on-demand service center.

Policy Access
Clients can access home and auto policy details and ID cards on mobile devices.
Reports & Claims
Clients can create and share with your agency accident and claim reports, photos, and home inventory per ACORD standards.
Agency Customization
Your agency can send push notifications to clients' mobile devices and enjoy easy referrals from within the app.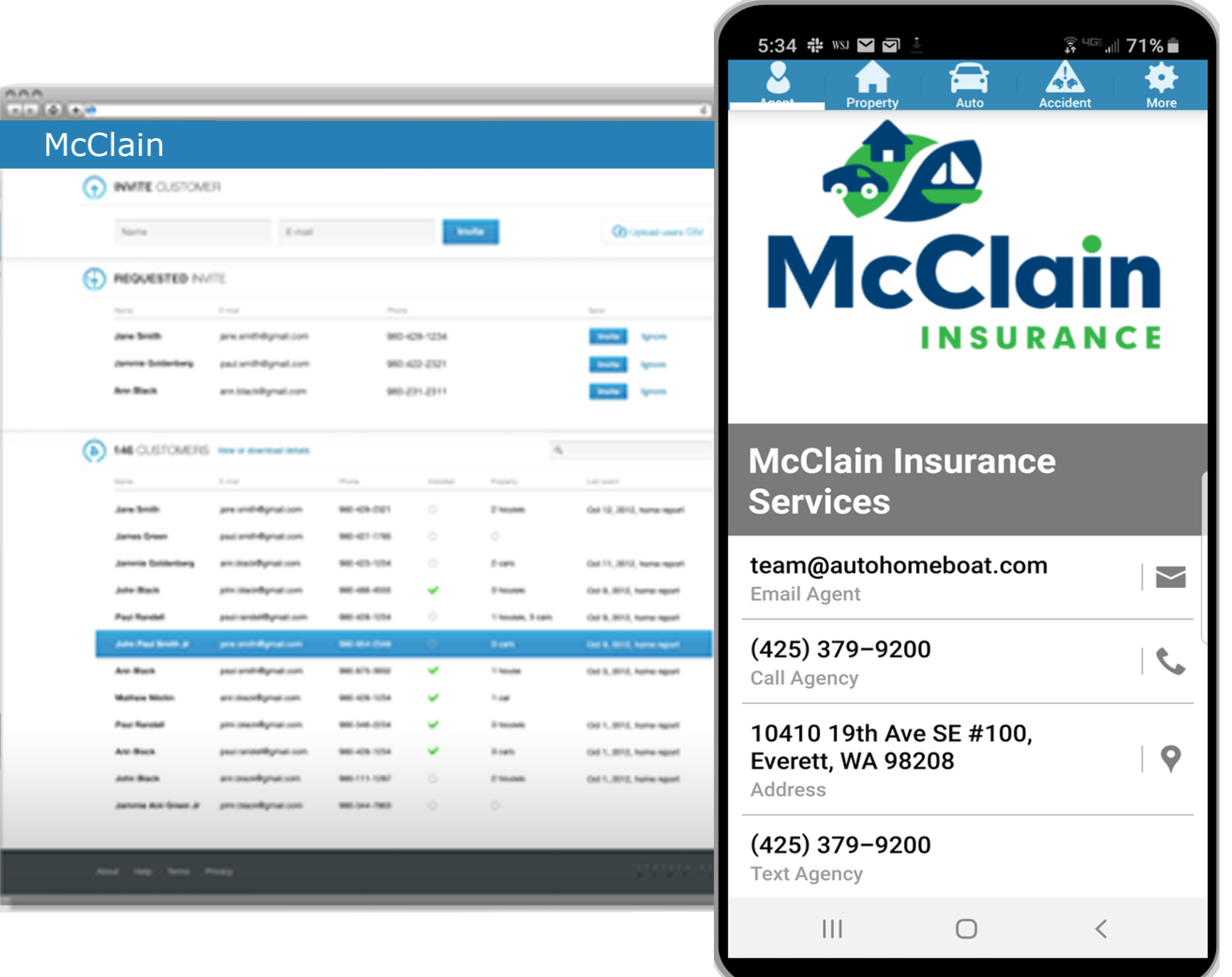 Our agency app allows clients to maintain all of their insurance information in one place, regardless of their choice of company.