Gift your clients 24/7 access to policies, coverages, and ID cards
Your clients expect instant access to their policies, coverages, ID cards, and payment options on every device they use. HawkSoft integrates with multiple partners that offer mobile apps, providing 24/7 service on-demand for your clients.

Policy Access
Clients can access home and auto policy details and ID cards on mobile devices.
Files & Documents
Clients can share important files like photos, accident and claim reports, or home inventory.
Agency Customization
Set up branding for your agency, send notifications via app, and collect referrals and reviews.
Choose from mobile app partners that integrate with HawkSoft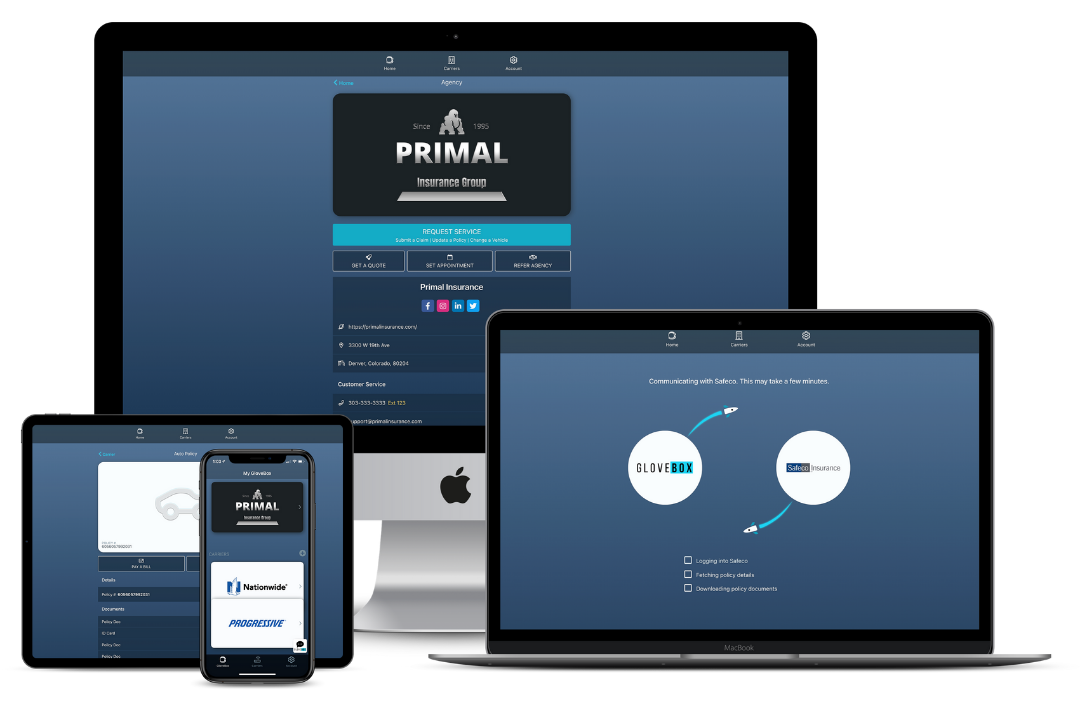 GloveBox
Customers get the best of both worlds. They are getting the 24/7 access like they would with a carrier, not only to the carrier but to the agency. They can get questions asked and send you requests, allowing you to interact with them when you're not physically able to interact with them.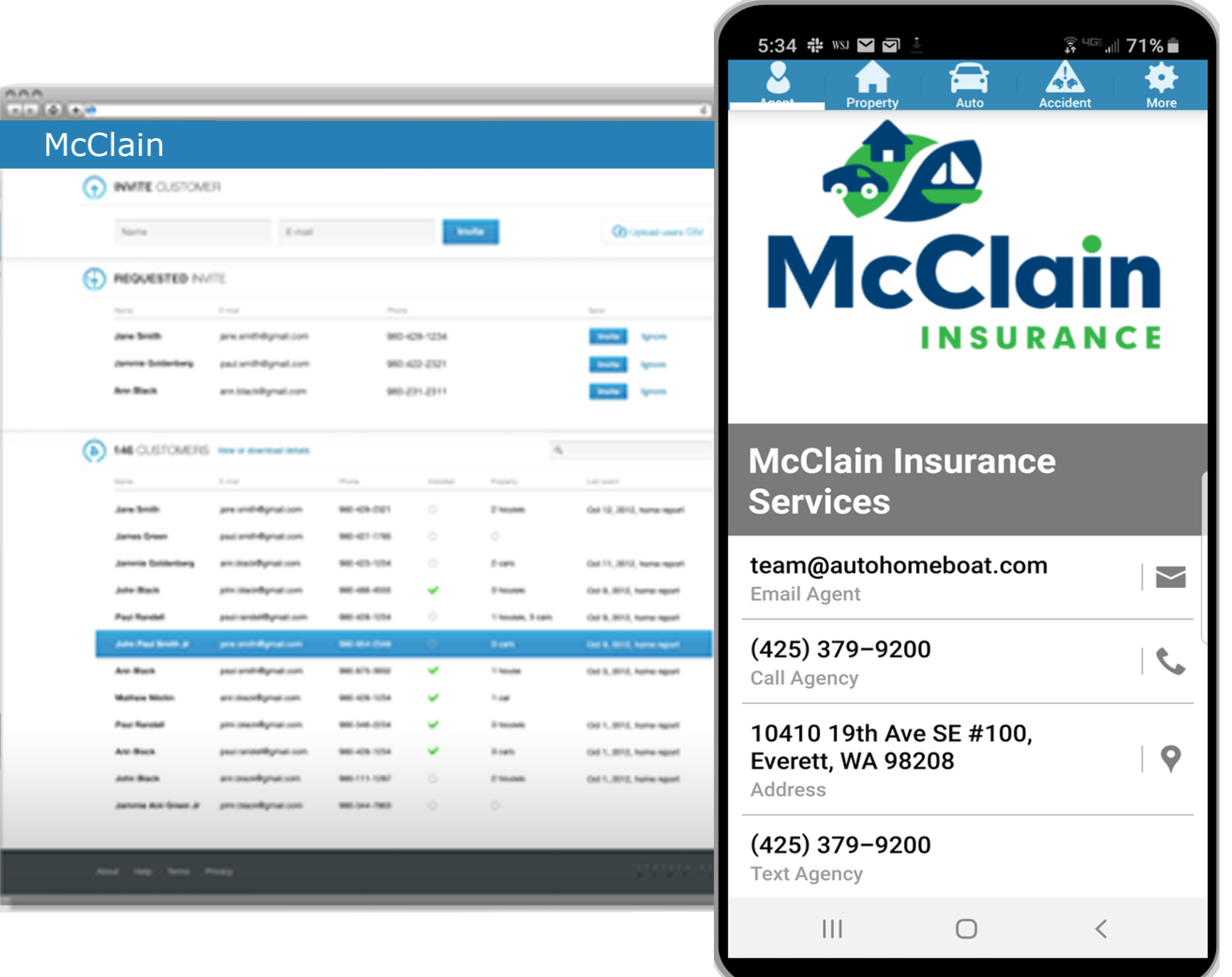 Insurance Agent App
Our agency app allows clients to maintain all of their insurance information in one place, regardless of their choice of company.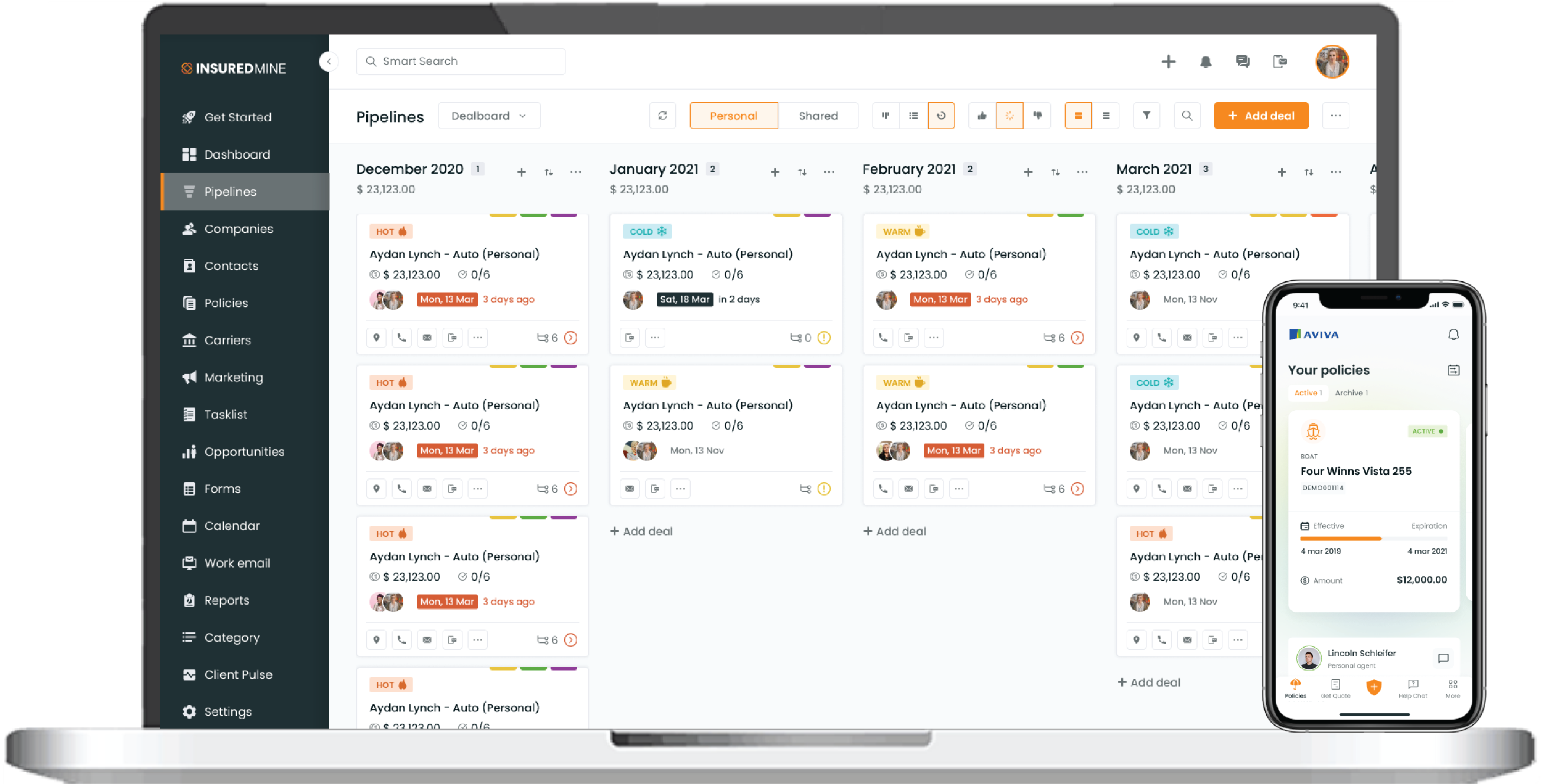 InsuredMine
This is exactly what we have been looking for for the past 10 years. We subscribed to many platforms and finally have come across a platform who integrates with our agency management system and who also listens to their customers. I would give it 10 stars if I could!