Manage your full range of trust and operating accounting with HawkSoft
Our partnership and integration with QuickBooks® gives agencies the power to use HawkSoft with the #1 accounting solution in the world.
Complete Accounting Solution
Agencies need tools to manage both trust and operating accounting. Most management systems are not equipped to efficiently handle anything outside of trust accounting. HawkSoft offers a complete solution to perform comprehensive accounting tasks by way of our partnership with Intuit QuickBooks®, the #1 accounting software for small business. This partnerships allows trust and operating accounting to flow seamlessly between both systems, eliminating double-entry.
All insurance (trust) accounting is done in HawkSoft. Bank (operating) accounting is done in QuickBooks.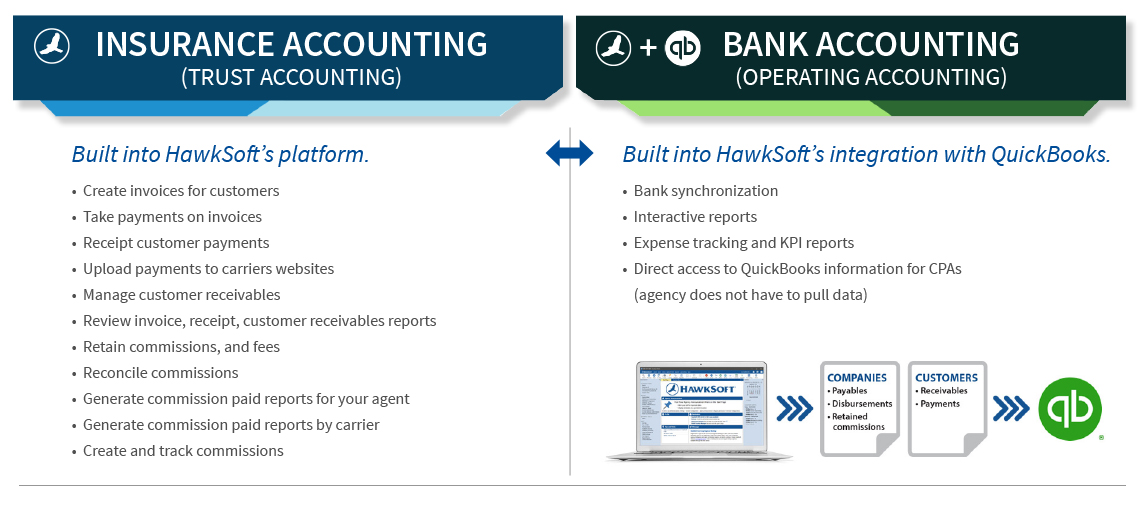 Accounting System Facts & Myths: Integrated vs Non-integrated
Learn the facts and myths about integrated versus non-integrated accounting. Many agency management systems come with integrated accounting while others integrate with popular accounting platforms like Intuit's QuickBooks. Integrated may appear as an advantage, but it often has more challenges because a management system is not designed to efficiently handle anything outside of trust accounting (i.e., bank synchronization). HawkSoft has chosen to partner with the most popular accounting system - QuickBooks - so your agency gets the best of accounting workflows.
Personalized Insurance Accounting Services
To ensure a smooth onboarding process, HawkSoft's core subscription includes access to our Professional Services department. These veteran Accounting Consultants will help equip your agency to independently and easily carry out core accounting functions with confidence.
Our accounting consultants do more than just train. They're your partners, who listen and consult, creating a roadmap for success that is unique to the needs of your agency. Our consultants are by your side through the entire onboarding process, providing hours of personalized guidance along with educational training tools. For an additional cost they are also available for ongoing consultation after your onboarding is complete.
Navigating QuickBooks
Invoicing and payments
Running receipts and invoice reports
Exporting to QuickBooks
Daily deposits and reconciling bank accounts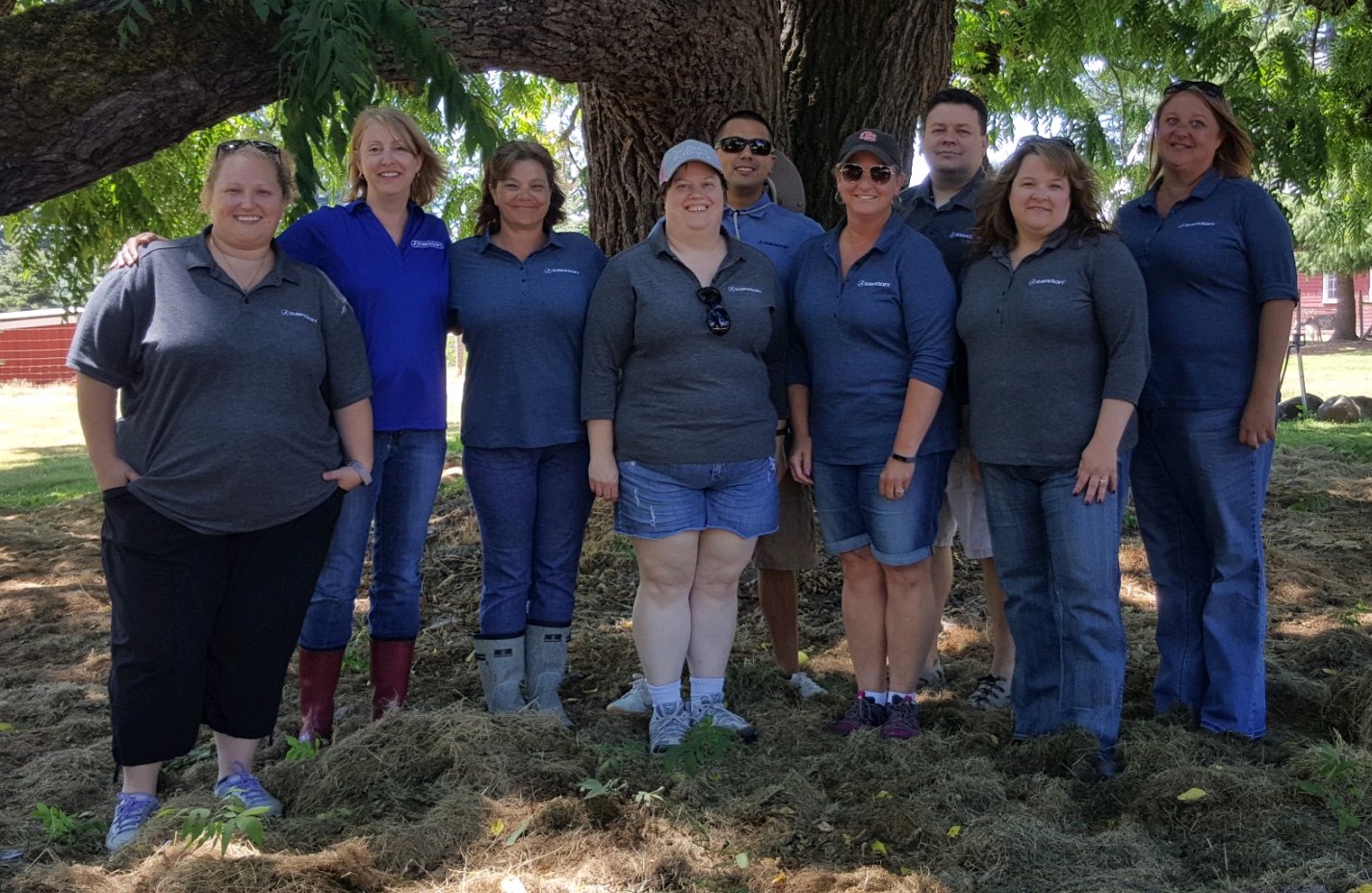 Professional Services Team