Birthday emails, renewal notices, and targeted communications have never been easier
HawkSoft's Batch Email tool lets you schedule email marketing messages in one easy process. Gain process efficiencies when you market to your entire book of business or a specific, targeted segment of your clients.
Templates let you create, categorize, and re-use messages to expedite communications
Personalize messages with client/policy data
Create targeted audience groups with report filters
Auto document messages to every client file on the email list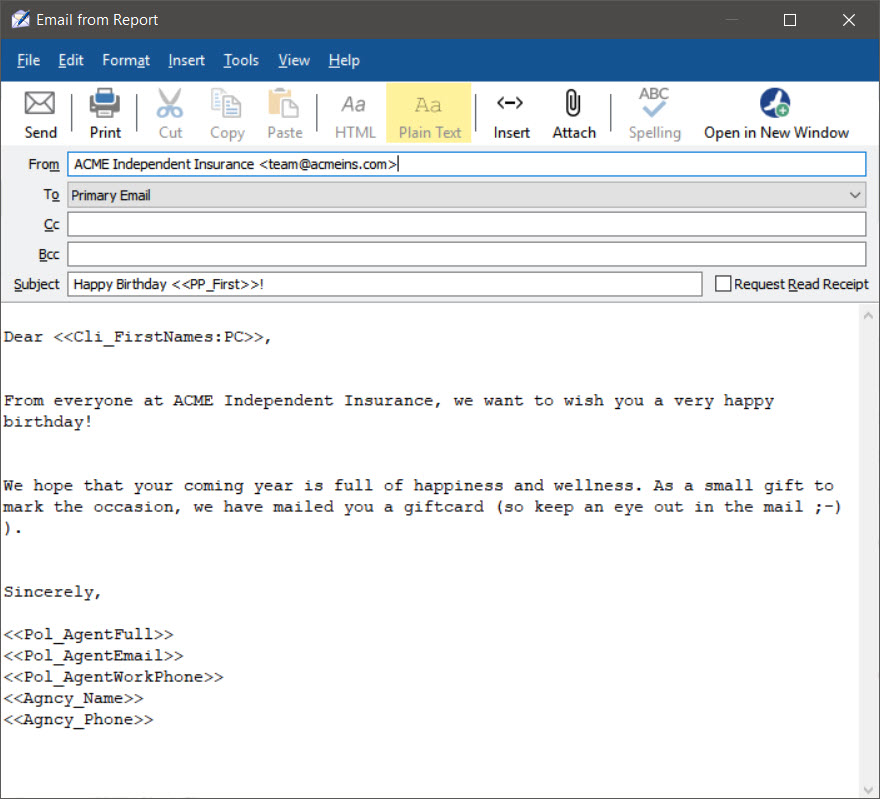 Batch email makes it easy to run our monthly cross-selling campaigns. Great job on providing a very nimble feature requiring very little setup.
Communicate more effectively
Create your email message once, then schedule to send to multiple customers or prospects at the same time. Through the use of merge fields, personal information is pulled from each client/policy when you send the batch email. HawkSoft's intuitive Action Menu automatically creates a log note in each client file, documenting the email message and date sent. You can even have Batch Email create reminder tasks for follow-up at a later date.
Send to targeted lists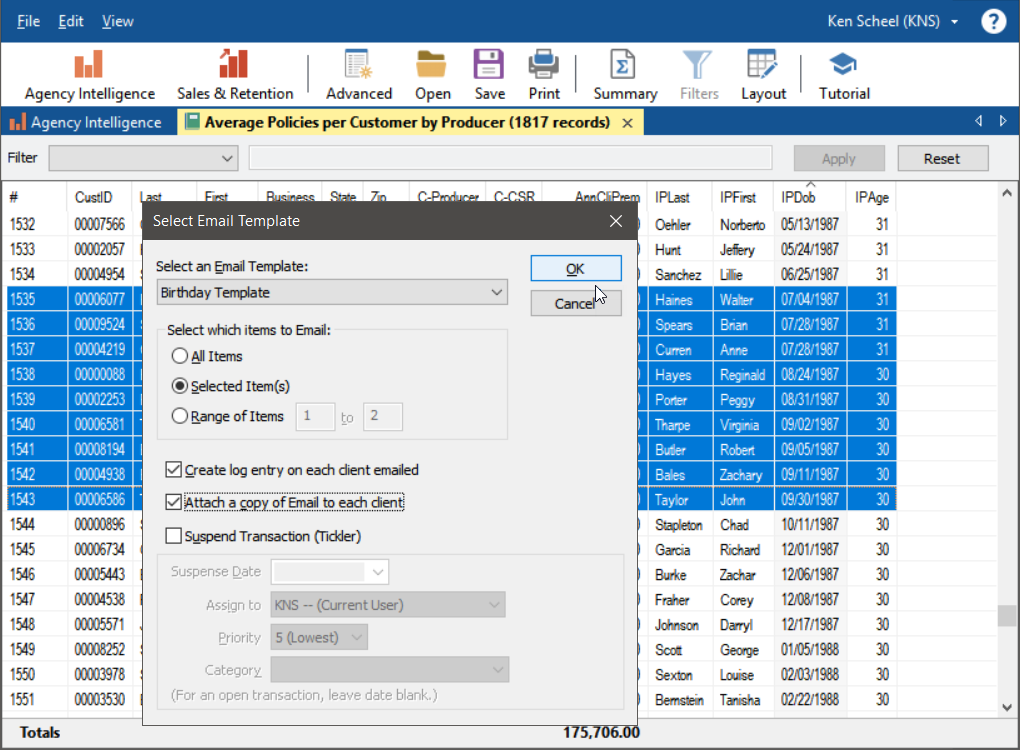 Use HawkSoft's advanced reporting data from Agency Intelligence, Sales and Retention, and Customer Reports to strategically market based on active clients, cancelled clients, renewal dates, claims, retention status, sales pipeline status, and more.
Narrow your lists with filters:
Policy type
Client w/ one or all matched policies
Personal profiles
Cross-sell/dates
Claims
Date ranges
Track batch emails
The progress of your sent emails, pending or completed, is viewable from the Batch Email Report. View their creation date, start time, and completion time, as well as how many emails were included in the batch along with a count of how many succeeded or failed.