HawkSoft User Group - Embracing technology together
Membership in the HawkSoft User Group for 2018 is free to all HawkSoft agencies. Use the form below to register your agency today, and keep scrolling to learn more about HUG benefits and the passionate people behind the organization.
The benefits of registering with the HawkSoft User Group
Your agency and staff will receive the following benefits (and much more) for free:
Priority access and discounts for HUG conferences / events.
Exclusive How-To guides and Tips & Tricks for using HawkSoft (created by real insurance professionals using HawkSoft in their businesses everyday).
Industry advocacy as a collective voice. HUG will represent a united voice for HawkSoft users to HawkSoft executive leadership and to numerous third-party groups (ACT, AUGIE, IAOA, BIG I, etc).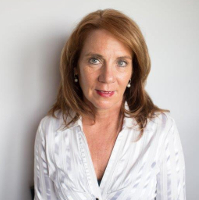 Cindy is an agency owner along with her husband Brad and has been a HawkSoft User since April of 2015. With the addition of her daughter Leslie to the staff, this has now become a third-generation agency. Both HawkSoft and PL Rater are utilized in her agency. Mayville Insurance has two locations, a total of seven employees and a fairly even split between personal and commercial lines. She has served in leadership roles with the FSC Management System. Cindy is a past Board of Director and Past President of PIA of Wisconsin. She is also the Past President of the President's Advisory Board of PIA National.
---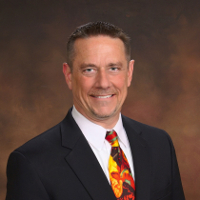 Mike has been in the agency since 1977 and is the third generation in a four-generation family agency in Central New York. The Skeele Agency has a 70% personal lines and 30% commercial lines split, with 13 employees over six locations. An active HawkSoft Online user and supporter, the Skeele Agency has been on HawkSoft since January 2015, having previously used FSC Manager and AFW Online prior to that.
---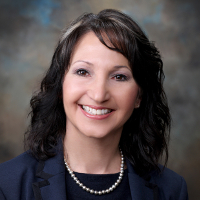 Pat has worked in the independent agency side of the business her whole career starting in 1971; CIC in 1981. In 1983, she started her own agency, Select Insurance Services, located in North Royalton Ohio. In 2009, she became Dave Ramsey's Endorsed Local Provider in NE Ohio. She is married to Greg, who joined the agency in 1988, and has two adult children, Jessica and Christopher.
Pat has held many positions over her career. Of late, she serves on the Grange Insurance Advisory Board for Personal Lines; Committee Chair for HUG of the Heartland's Regional Conference in 2016; HawkSoft User Group, Inc. formed January 2017 – Executive Board, Secretary.
Select Insurance was the first agency in Ohio (2007) to use HawkSoft. When Pat called HawkSoft she was ready to make the switch because of a strong recommendation made by her Georgia agent friend who had signed up months earlier. HawkSoft said they weren't in Ohio and couldn't sign the agency up until they got certified by the Ohio carriers. She convinced them it would be fine and was willing to have their agency be used as a testing agency and would do so without her carriers' approval first. Keep in mind, HawkSoft wasn't well known back in 2007 and getting certified was a time-consuming process. Eventually, the insurance carriers caught up to speed after learning everything worked fine. So began HawkSoft in Ohio. Sometimes you just need to take the plunge!
---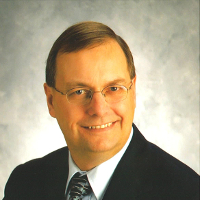 John has been in the insurance business since 1978. He has had three management systems during that time: EasyPost, FSC Manager and now HawkSoft. He has been on HawkSoft since June 2015. The agency is 45% personal lines and 54% commercial lines. Their one location in Janesville, WI has five users.
John believes involvement in HawkSoft User Group, Inc. is an essential part of his business as he uses the management system to the best of his ability. He wants his ability to grow and what better way to do that than being involved with highly talented agents & HawkSoft personnel. Like anything else, you get out of it what you put into it.
---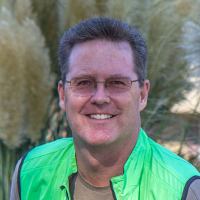 Gary and his now retired business partner started Mid-Columbia Insurance as a scratch agency in the Southeastern Washington city of Kennewick in October 1995. The agency now has two additional offices, one in the neighboring town of Pasco and the other an hour away in Yakima. Each office is staffed with two agents and a receptionist but all three operate as a single agency with all calls ringing into all offices simultaneously and everyone able to service any client.
HawkSoft has been a vital partner of the agency since January 2000. They operated their own remote server for over ten years but moved to HawkSoft Anywhere last year, allowing them to not be dependent on their main office's internet connection to access the server and client files.
Mid-Columbia Insurance specializes in writing Non-Standard Auto. With this type of high-volume, high-attrition business, HawkSoft has allowed them to manage the 45,000 prospect and client files that have been inserted into CMS over the last 17 years along with the multiple lapsed and rewritten policies non-standard clients accumulate.
---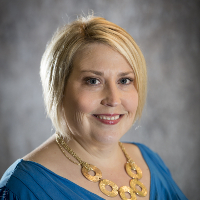 Kimberly is a second-generation independent insurance agency owner in Kennesaw, GA. Kimberly is a licensed life and health, property and casualty, and surety agent/producer in multiple states in the Southeast with over thirteen years of experience in the insurance industry. Recognized as a dedicated industry professional, Kimberly served as the inaugural chairman of the reinvented Young Professionals Committee of the PIA of Georgia, and in 2012, Kimberly was honored as the Young Professional Agent of the Year by the Professional Insurance Agents of Georgia. Kimberly has served on a number of Agent Advisory Boards and currently sits on the HUG AAB and the IVANS Agent Advisory Board.
A strong advocate of the independent insurance agency model and committed to being a positive influence for change in the industry, Kimberly travels annually to Washington D.C. to lobby on behalf of the insurance industry. In her free time, Kimberly enjoys spending time with family and friends, traveling, and catching a great soccer match.
---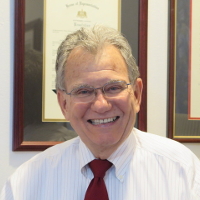 Frank has been in the insurance industry since 1983 and began Millsaps & Associates, Inc. in August 1993. The agency moved to HawkSoft in 2014. There are six users in two offices. The agency mix of business is about 60% commercial lines and 40% personal lines. They specialize in small commercial and do all lines of insurance. Frank has his CIC and CISR, and everyone else in the agency either has the CISR designation or is working towards it. They do quite a large amount of business in bonds and life and health insurance. They are totally multi-lines focused on the customer, and HawkSoft allows them to provide excellent customer service. Frank has served on several Insurance boards and committees and is a founding member of the HawkSoft User Group.
---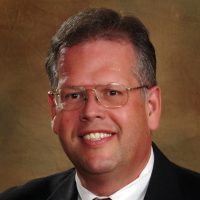 Raymond Longoria Insurance was established in 1988. They Operate in the Rio Grande Valley and Texas. Raymond Longoria Insurance is a firm of proven professionals and caring and conscientious people. They have a commitment to maintain a high standard of excellence in all what they do and to establish a firm relationship of mutual trust and service with each of their clients.
The agency has used HawkSoft since 2009. Their relationship with HawkSoft is excellent. They have ten users. The agency mix of business is 60% personal lines and 40% commercial lines.
They are honored to be part of HawkSoft User Group (HUG) organization, and their goal is to make sure HawkSoft is one step ahead of any other management system.
---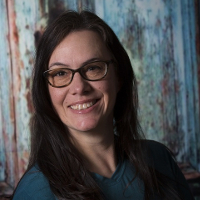 Jennifer worked for seventeen years in the insurance software industry, specifically with agency management systems. She has experience at many levels: technical support, training, user group coordination and product development. She is excited to come on board to support the HawkSoft User Group in developing national and regional meetings and resources. Previously she and her husband lived in Wisconsin, but they moved to the Seattle Washington area in 2014.
---