Personal and Commercial Workflows
Industry leading personal and commercial lines workflows that intuitively bring sanity to your workday. Reduce the number of steps it takes to complete the actions your agency engages everyday.
HawkSoft sets the industry benchmark for simplicity in personal and commercial lines workflows. Insurance and risk management is complicated, but your workflows don't have to be. Every click matters because your staff depends on efficiency to provide stellar service.
Access client and policy data in HawkSoft in 4 clicks or less.
Automatically build a documentation trail for every client interaction as part of every workflow with HawkSoft's proprietary Action Menu
Build policy and client profiles in five simple steps
Reduce back-office work with features specifically designed to help agents save time with servicing personal and commercial LOBs.
Simplify commercial and agricultural LOBs workflows
Gain efficiencies with the easiest Certificates of Liability workflow in the industry
We absolutely love HawkSoft's activity, notes, workflows, and their knowledgeable people. The ease of your workflows is top notch.
Recordkeeping on steroids with auto-documentation
HawkSoft deploys a unique method of documentation that standardizes recordkeeping and operational procedures while also reducing E&O exposure.
Our proprietary, auto-documenting Action Menu is a hallmark feature that automatically builds a documentation trail of every client interaction. Documentation is no longer another step to engage. Instead, documentation becomes part of the actions you engage to service the customer. This is unique compared to other systems and something our agencies can't live without once they've witnessed the simplicity of our system.
Policy and Company Setup in 5 simple steps
Use simple workflows to build policy and client profiles in five simple steps. Agents have flexibility to:
Define required fields. The system warns users if designated fields have been left blank when inserting a new policy or updating existing ones.
Customize LOB titles to client specifics, per carrier (i.e. BOP, Wealth, Dental, Motorcycle).
Set separate (or the same) rules for handling personal and commercial lines
Create batch logs from reports (creating a log note for multiple clients)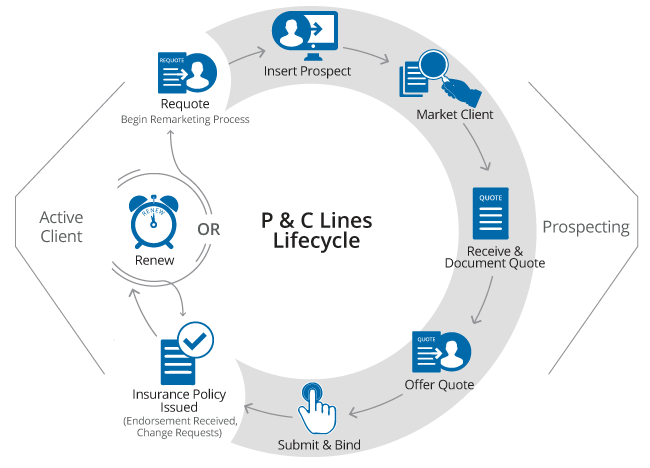 Reclaim time with our intuitive features
Reduce back-office work with features specifically designed to help agents service personal and commercial LOBs.
Drag-and-drop any electronic file directly into the Unified Client File
VIN look-up (our customers say it's the best in the industry)
Virtual Printer (converts any document to a PDF for paperless storage)
Easy creation of ACORD forms, certificates of insurance, proposals, and receipts with pre-filled customer information
Detailed Summaries; select to include or not include Schedule and Unscheduled Property
Agency Intelligence dashboard to see a snapshot of your agency's operation and sales pipeline KPIs
Correspondence templates and batch emails
Both pre-designed and customizable reports
HawkLink - a revolutionary tool to automatically flood client/policy information into carrier websites or other services like Zillow, Google Maps, and county assessor websites.
Commercial and Agricultural workflows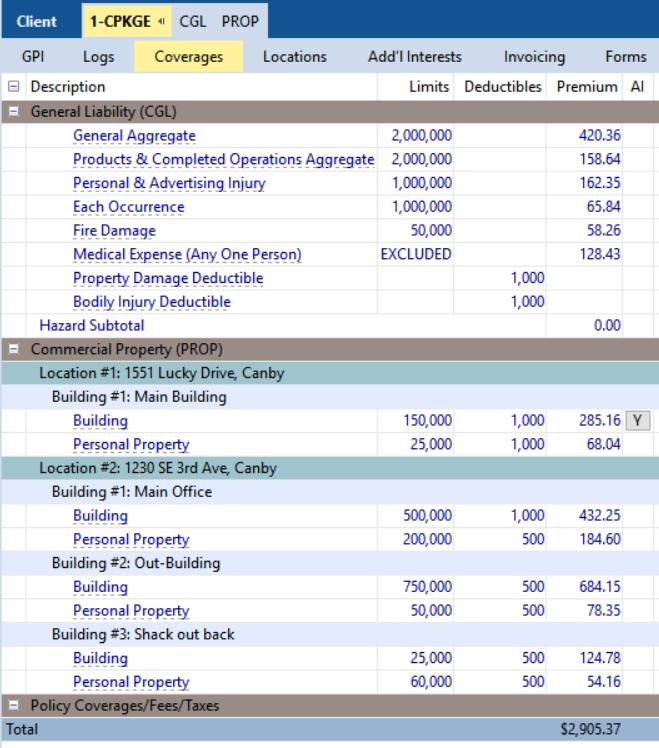 Simplify commercial and agricultural LOBs with our Coverages screen where agents can easily see all locations, buildings, coverages, and additional interests for each LOB. You can also auto-populate default coverages from the Policy/Company Setup.
Producing Certificates of Liability doesn't have to be a liability
Our Certificates of Liability workflow (also known as Certificates of Insurance or COIs) is the easiest in the industry. A Certificate Wizard walks you through each step, providing an accurate flow of information to the certificate, attachment of carrier endorsements, emailing of signed certificates, customization of the certification, and input of a different description of operations for each certificate holder.